THERE ARE NO RULES!: RESTORED AND REVISITED AVANT-GARDE FILMS FROM THE NETHERLANDS
February 24 – March 23
THERE ARE NO RULES!: RESTORED AND REVISITED AVANT-GARDE FILMS FROM THE NETHERLANDS
Streaming series - PARTIALLY EXTENDED FOR TWO MORE WEEKS (THROUGH TUES, MAR 23), FOR THE REDUCED PRICE OF JUST $1 PER PROGRAM!
This survey of Dutch experimental cinema, from the 1920s to the present day, was intended to take place in April 2020, until the pandemic intervened. It was originally designed to showcase preserved and restored prints from the rich collection of the Eye Filmmuseum in Amsterdam. While screening those 16mm and 35mm prints will have to wait until cinemas reopen, we have reconceived the series in the meantime as an online program, made possible by the Eye Filmmuseum's creation of beautiful digital transfers of nearly all the films we planned to present. In fact, this online presentation represents an expanded version of the series, thanks to the inclusion of an additional program of films by the great Henri Plaat.
In 1927 the foundation of the Filmliga (the Dutch Film League) followed the publication of a manifesto by the collective's leaders Menno ter Braak, L.J. Jordaan, and Henri Scholte. Their objective: to promote film as art by devoting particular attention to the editing, rhythm, and composition of films. With works ranging from Joris Ivens's Soviet-inspired documentaries to J.C. Mol's abstract aesthetics in science films such as UIT HET RIJK DER KRISTALLEN, the Filmliga played a pivotal role in creating an international artistic base for the vibrant generations to come. A focus on the groundwork in the two Filmliga programs – "Shapes" and "Structures" – should familiarize us with classic works while transcending their mission of engaging in and further developing the aesthetic discourse.
While the avant-garde of the 1920s is better known for its artistic innovations, the experimental scene that emerged in the Netherlands after World War II has not been documented or researched to the same extent. The second part of this series serves as a glimpse into a relatively unknown alternative film culture. In their funny, meditative, or at times provocative way, as well as in their use of the film medium, these films reflect the political, social, and artistic climate of the country.
The (albeit brief) existence of the Dutch Film Co-op and the flourishing alternative venues for film, music, and mixed media of the late 1960s and early '70s helped create a fertile ground for filmmakers. The founding of the Electric Cinema by, among others, Matthijn Seip and Barbara Meter promoted a fruitful exchange of films and ideas with fellow artists from other countries. It is this rich and eclectic approach to filmmaking that the program "Movements" sets out to celebrate.
"There Are No Rules!" has been co-curated by the Eye Filmmuseum's Simona Monizza (restorer and curator of artists' films); Mark-Paul Meyer (senior curator); and Marius Hrdy (former curator-in-residence at the Eye in 2018).
THE SERIES WAS ORIGINALLY INTENDED TO RUN THROUGH MARCH 9; THOUGH THE FIRST TWO (FILMLIGA) PROGRAMS CAN NOT BE EXTENDED, THE "MOVEMENT" AND HENRI PLAAT PROGRAMS WILL NOW RUN THROUGH TUES, MARCH 23 (FOR JUST $1 EACH)!

Monizza, Meyer, and Hrdy participated in an online discussion about the series, which is available to watch free-of-charge here.
TO ACCESS THE FILMS, CLICK ON THE TITLE OF EACH PROGRAM BELOW.
Co-presented by Dutch Culture USA (very special thanks to Vera Kuipers). Also presented in partnership with the Stadsarchief Rotterdam, the Frans Zwartjes Foundation, and the Fonds Henri Storck.
To read articles on the work of Henri Plaat and the program "Movements", written for the Brooklyn Rail by series co-curator Marius Hrdy, click here and here.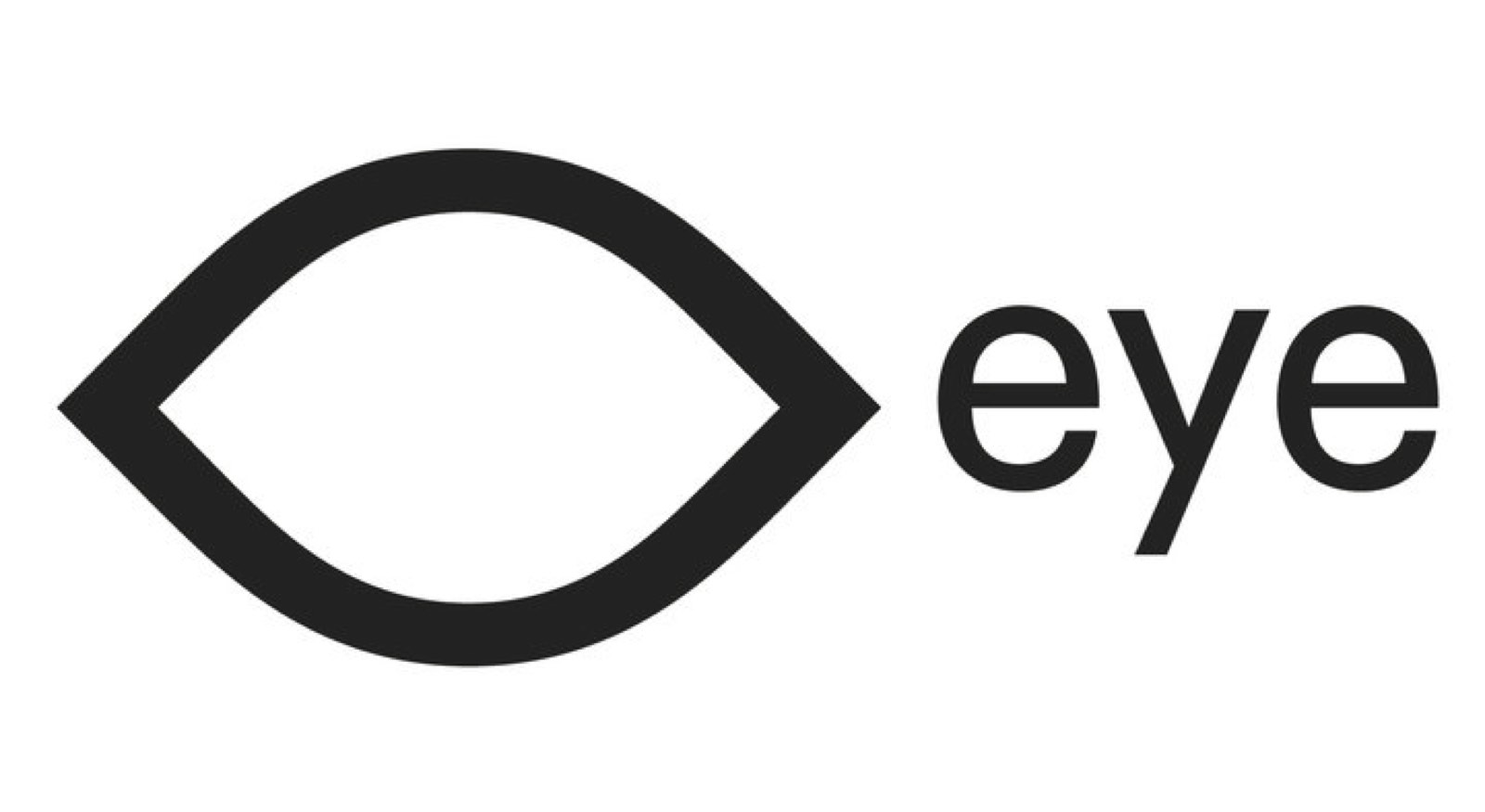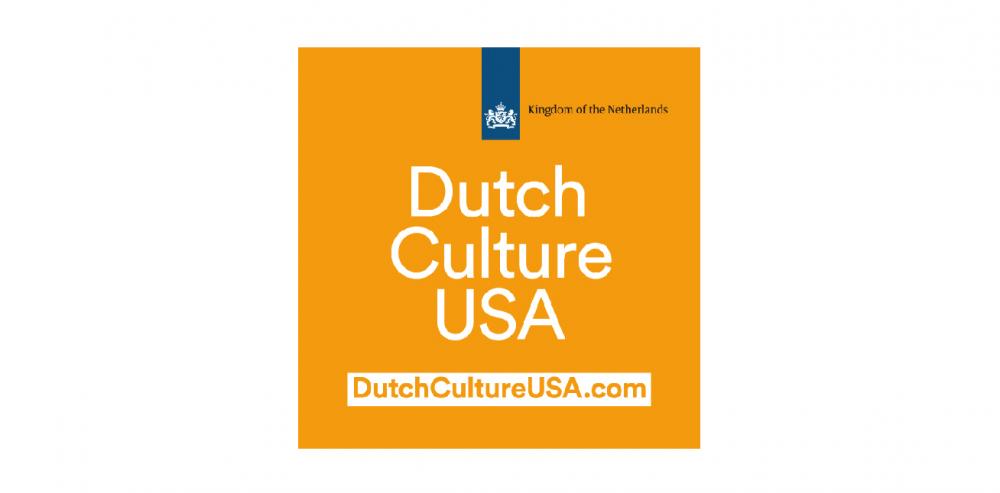 MOVEMENTS
"While not shying away from using iconic Dutch images like tulips, windmills, or bicycles, each of the films in this program explores the potential of movement, or its lack, within the filmic medium. In applying diverse techniques, visual modes, and styles, the Dutch post-war experimental film scene was highly individualist, with filmmakers who pursued their artistic visions quite independently of each other. This program brings together restorations of works spanning six decades, disclosing the vast potential of experimental works united by a common desire to create an alternative language as an antidote to the mainstream visual culture of their time." –Simona Monizza
Hy Hirsh GYROMORPHOSIS (1957, 7 min, 16mm-to-digital)
Shinkichi Tajiri VIPERS (1955, 9.5 min, 16mm-to-digital)
Paul de Mol ANCIENTRY (1969, 2 min, 16mm-to-digital)
Frans Zwartjes LIVING (1971, 15 min, 16mm-to-digital. Presented in collaboration with The Frans Zwartjes Foundation.)
Karin Wiertz & Jacques Verbeek KEEP ON TURNING (1974, 3 min, 16mm-to-digital)
Paul de Nooijer & Jerry Musser TOURING HOLLAND BY BICYCLE (1981, 3 min, 16mm-to-digital)
Bart Vegter SPACE MODULATION (1994, 1 min, 16mm-to-digital)
Esther Urlus RED MILL / RODE MOLEN (2013, 4.5 min, 35mm-to-digital)
Francien van Everdingen WALL OF SOUND FLOWERS (2004, 5.5 min, 16mm-to-digital)
Gerard Holthuis CARELESS REEF PART 4: MARSA ABU GALAWA (2004, 13 min, 35mm-to-digital)
Total running time: ca. 65 min.


HENRI PLAAT
"Henri Plaat (b. Amsterdam, 1936) is a visual artist and creator of graphic work, drawings, gouaches, and collages. He picked up a camera in 1966 and started to make films, first on 8mm and later 16mm. Plaat's interest lies in the interplay between the imaginary and the real, which emerges through his use of light and color, movement and stillness, as well as sound and music as common strategies. In his shorter filmic performances, he adapts photo-montages with opera and song, juxtaposing Richard Wagner and Zarah Leander with war sounds and aircraft noise. From the absurd to the surreal, Plaat playfully examines the theatrical quality of wonder, often through associative improvisation, contrasted with the crude reality of the haunting wars that ravaged Europe. His eclectic travelogues are fantastical elegies venturing into dream-like trips of archeology – to Latin America, India, Greece, and North America – with a focus on derelict landscapes and dilapidated beauty. His preoccupation with fallen empires and the melancholy of ancient greatness reflects both nostalgia and an urge for truthfulness, a desire to learn from mankind's origins and to conserve this sentiment for future humanity." –Marius Hrdy & Mark Paul Meyer
PROGRAM 1: SPHERES
DER GRAF VON RÜ (1978, 3 min, 16mm-to-digital)
EL CARDENAL (1972, 6 min, 16mm-to-digital)
I AM AN OLD SMOKING, MOVING INDIAN MOVIE-STAR (1969, 5 min, 16mm-to-digital)
THE FLEETING DREAM (2004, 10 min, 16mm-to-digital)
LA MUERTE EN VIVO (1985, 26 min, 16mm-to-digital)
NOW THAT YOU ARE GONE (1976, 3.5 min, 16mm-to-digital)
HITLER STAY AWAY FROM MY DOOR (1968, 4.5 min, 16mm-to-digital)
Total running time: ca. 65 min.
PROGRAM 2: THE POETICS OF MEMORY AND DECAY
THE STRANGE BUT UNKNOWN STAR (1969, 8.5 min, 16mm-to-digital)
SECOND WAR HATS (1986, 3.5 min, 16mm-to-digital)
ABSÜRD (1973, 2 min, 16mm-to-digital)
FASHION FROM NEW YORK (1980, 7 min, 16mm-to-digital)
FRAGMENTS OF DECAY (1983, 12 min, 16mm-to-digital)
LAUGHTER IN THE ROSARY! (1973, 6.5 min, 16mm-to-digital)
SPURS OF TANGO (1980, 33 min, 16mm-to-digital)
Total running time: ca. 75 min.
PAST:
FILMLIGA 1: SHAPES
"This Filmliga program concentrates on shapes and movements. From the crystalline, floating structures of J.C. Mol's FROM THE REALMS OF THE CRYSTALS to the real-life waves of the Belgian seaside of Henri Storck's IMAGES OF OSTEND, the Filmliga members notoriously strove to point out different film aesthetics by juxtaposing opposing filmic examples. This friction resulted in heated discussions at their sessions in the auditorium. Here we see the austere camera-eye mechanics of Joris Ivens and Mannus Franken's RAIN set against Ruttmann's expressionist verve in IN THE NIGHT combined with Germaine Dulac's DISQUE 957. This program seeks to reflect on the logic behind a Filmliga-curated program while also transcending it. The international hub the Filmliga created in their time radiates well into the generations after, significantly expanding the notion of 'Dutch' filmmaking." –Marius Hrdy
J.C. Mol FROM THE REALMS OF THE CRYSTALS / UIT HET RIJK DER KRISTALLEN (1927, 13.5 min, 35mm-to-digital, silent)
Henri Storck IMAGES OF OSTEND / IMAGES D'OSTENDE (1929, 14 min, 35mm-to-digital, silent)
Henri Storck DAYTRIPPERS / DAGJESMENSCHEN (1929, 6 min, 35mm-to-digital, silent)
Germaine Dulac DISQUE 957 (1928, 5 min, 35mm-to-digital, silent)
Joris Ivens & Mannus Franken RAIN / REGEN (1929, 13 min, 35mm-to-digital, silent)
Walter Ruttmann IN THE NIGHT / IN DER NACHT (1931, 6 min, 35mm-to-digital)
Total running time: ca. 60 min.


FILMLIGA 2: STRUCTURES
"Overcoming natural obstacles is an integral part of everyday Dutch life. Dams, dikes and canals, man-made constructions are symbiotic with nature. Ivens's steely romance THE BRIDGE, overlooking the Maas harbor of Rotterdam from a bridge, is a study in pure gazing and dynamic editing. In HOOGSTRAAT, Andor van Barsy offers a vivid example of a city symphony, featuring a Punch-and-Judy opening and observation of the city-dwelling buzz. FRAGMENT NUL UUR NUL has a ring of such a symphony, yet plays eclectically with form and image. This hidden gem was originally conceived as a backdrop to a theater play and offers, if you will, a form of expanded theater/cinema. The Filmliga protagonists' practice of cutting up films as they saw fit or showing only fragments and loose ends to support their aesthetic preferences is reflected here. In closing, a glimpse of a new generation of filmmakers, Frans Dupont's absolute film DEPTH, is followed by Mol's CRYSTALS IN COLOR, both leading us to the territory of architectural abstraction: a call for what is yet to come." –Marius Hrdy
Joris Ivens THE BRIDGE / DE BRUG (1928, 16 min, 35mm-to-digital, silent)
Andor von Barsy, Simon Koster, and Otto van Neijenhoff FRAGMENT NUL UUR NUL (1928, 5.5 min, 35mm-to-digital, silent. Courtesy of the Nederlands Institute for Sound and Vision.)
Andor von Barsy HOOGSTRAAT (1929, 11 min, 35mm-to-digital, silent)
Anonymous DOORDEWEEKSE DAG (1932, 5.5 min, 35mm-to-digital, silent)
Frans Dupont DEPTH / DIEPTE (1933, 4.5 min, 35mm-to-digital)
J.C. Mol CRYSTALS IN COLOR / KRISTALLEN IN KLEUR (1927, 9.5 min, 35mm-to-digital, silent)
Total running time: ca. 55 min.